TONIGHT: If you're in - or near - Brantford, you should get out to this show: Abbamania, Adele, Cher, Bowie, McCartney & BeeGees.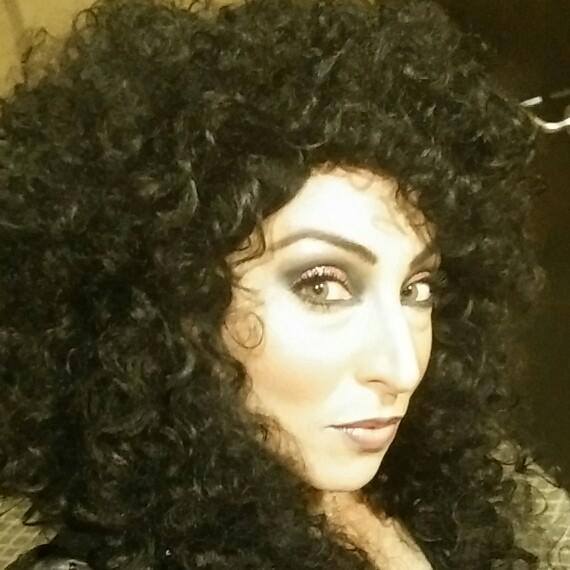 Kara's awesome: When we first worked with her, she was a little teeny-bopper with a big personality, a beautiful voice, and super comic timing! She just keeps getting better :)
Over the past few years, Kara's created this Cher Tribute that you just have to see. She's also done Bette Midler, Barbra Streisand, Agnetha Faltskog, from ABBA, and Lady Gaga (I can't wait to catch that show). Kara's been touring all across Canada, into the US, and will be playing on the Mexican Riviera in February (Lucky duck!)
Here's some press Kara got: (click and hold to highlight for easier reading) With her uncanny resemblance to the famous star and with 10 years of theatrical experience in musicals behind her, Kara Chandler personifies Cher without any difficulty at all. She embodies the living legend on stage in a way like no other can. Now, after 6 years performing her Cher - Believe show in dinner theatres, casinos and concert halls, Kara has built a reputation as one of the top Cher tribute artists in the world. Her combination of boundless energy, charisma and talent lets her easily morph into her alter ego Cher and give audiences the powerful and unforgettable experience that only a true star is capable of giving. Like Cher, Kara Chandler is an entertainer of the highest order.
Fortunately for us, she still makes time to come out and play in the mysteries once in a while!